Are you struggling to brand yourself online? Maybe you are not even sure why you should.
You are in the right place. In this article, I explain why and how to brand yourself online.
Developing your brand is one of the most important things you can do for your online marketing business.
Some might argue, "why not market and brand my network marketing company?" Right there is the biggest mistake people make.
Your Internet marketing strategy needs to be about branding yourself online. Let's imagine you are part of XYZ company and sell XYZ products. If you decide to brand XYZ products instead of yourself, why would someone buy from you instead of another person selling the same products?
As a customer, I can buy from any distributor of XYZ products. YOU are exactly like every distributor in the company.
Why brand yourself online? You set yourself apart from everyone else. By attracting people to you, you become the brand that people trust and want to buy from. It's not the company products or compensation plan! All the distributors offer the same thing.
What do you offer? By branding yourself on the Internet, you distinguish yourself from everyone else. Believe me, I am so bored with seeing all these distributors posting the same ad over and over! How long can you afford not to be making a brand for yourself ?
As a network marketer, your real power is in learning to brand yourself online. Have you ever seen a top earner of an MLM switch companies and get to six-figures in short amount of time? That is because they are the brand that people know and trust.
Brand Yourself Online with Effective Marketing Strategies
When you brand yourself online, you are marketing YOU, Inc. The first thing you need to do is learn how to do marketing online. Every successful online marketer has an online marketing plan and learns the most effective marketing strategies.
What does it all mean?
Instead of shoving your products and business opportunity in people's faces, branding yourself online is about providing value to people.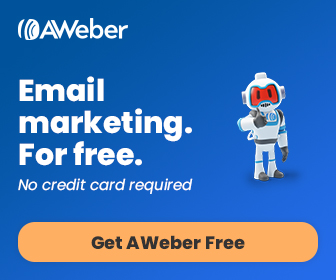 You do this by solving people's problems. You are the one that can provide the solution! When you give value through your online marketing, you become a trusted brand
An Internet marketing strategy is something you must get skilled at. Learn how to do it the right way and you can then teach that to someone else. When you teach others what you know, you are giving value and that is the first step to how to brand yourself online.
If you are serious about building your network marketing business, getting expert training on how to brand yourself online through your online marketing is a must. Focus on providing value to others and they will like and trust you.
To learn any Internet marketing strategy, you need training from top leaders in our profession who are already successful. I use a marketing system called MLSP that teaches mulitiple online marketing strategies, teaches you how to brand yourself online and provide value-driven training products that you can earn commissions from.
If you are ready to learn how to brand yourself online, CLICK HERE for access to the same system I use for my Internet marketing.