Do you want to know how to start a successful blog? I get lots of questions about it so I want to share my best blogging tips with you.
Before I even start, you need to know that blogging is not an overnight way to make money online. When you see others who make money blogging, I can tell you that they have done this for a long time to get where they are.
My blogging tips are based on my own experiences over the years.
Yes, I do earn money from blogging but it's not for everyone. Before you even start, find out if it's for you. You will save yourself lots of time and frustration.
I've built many successful blogs over the years and now I get to work from home. Freedom was calling and I answered that call. It took time and a lot of patience. Be honest with yourself as to what you are and are not willing to do on a daily basis.
When you commit to start a successful blog, the rewards can be amazing!
Blogging Tips to Make Money Online
Before I even share these blogging tips with you, I will tell you about the darker side of Internet marketing. The majority of bloggers fail with their first year.
Why is this? There are a number of reasons but the biggest one is people get frustrated and just quit. Or, they want to do it their way instead of learning how to start a successful blog.
Do not let that be you! Anyone can do this if they really want to! You can be that successful blogger.
Commitment to blogging
Here's my first piece of blog advice. When you start a successful blog, you must be fully committed to doing what it takes to succeed. This means writing and publishing content daily for the first 90 days and then at least 3 to 6 times a week thereafter. Out of all my blogging tips, this is the most important one. If you give up after writing 10 blog posts because you don't see traffic or money coming in, this is not for you. You must be committed to blogging no matter what! It takes time. But guess what? Time will pass whether you blog or not! You may as well get cracking on writing that content.
Focus on learning
As technology and the Internet get more sophisticated, it's our job to continue learning about Internet marketing. Top bloggers keep up to date on everything from search engine optimization, social media promotion, keyword research and anything else that will help them with a successful blog. I used to fumble around on Google searching for all the new information but I just a top Internet marketing system that provides me with continually updated training. It's a one-stop shop. Click here to learn more.
What will you blog about?
You need to focus in on a topic that you are passionate about. It should also appeal to users on the Internet. Who do you want to attract to your content? This is a key blogging tip as it will determine how you monetize as well.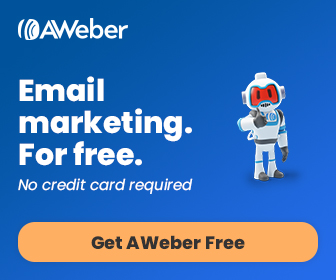 Do not use free blogging sites
Seriously. There are lots of free blog services like WordPress.com, Blogspot, Tumblr and others. This is one of your most important tips for starting a blog. Do not use these or I guarantee you will not have success. When you go free, you do not own it, the provider does! They can flag your content, delete it, take your site down on a moment's notice. Not only that, your blog would be one of millions on the same domain. Brand you. Make the investment and get your own hosted Wordress website.
Get a domain name and host
Once you decide what you will blog about, get your own domain name or URL. You can use GoDaddy to find one but don't fall for their upselling when you check out in the shopping cart. GoDaddy also provides webhosting for WordPress at reasonable prices. They have excellent customer support to guide you through everything. Click here for more information.
Learn about Internet marketing
I get messages from so many people who are struggling to figure out what to do to make money online blogging. Hours of time just lost in Internet space. Get a marketing system like I use. Even if you follow all the best blogging tips, keeping up with training and learning to get leads is key. CLICK HERE to take your 10-day trial membership.
These are just a few blogging tips to get you thinking in the right direction. The rewards of blogging are long-term. With time, patience, and commitment, you can have a successful blog that makes you money.
Click here for your Internet marketing blueprint and successful blogging tips.