In this article I'm going to show you why blogging as a marketing tool really works to build a business, so you can use it effectively as a marketing tool.
When blogs first came on the scene, they were mostly used to document a personal lifestyle.
All that has changed!
Blogging and marketing go together quite well to help you build your business.
Since 2009, I have grown my business to over 10,000 customers with new paying customers being added each and every day.
Using blogging as a marketing tool was the strategy that helped make that happen.
Some people laughed at me when I got started. I ignored them and just stayed focused on learning online marketing SEO and other strategies for marketing online.
Who is laughing now?
Accelerate Online Success by Using Blogging as a Marketing Tool
Your blog is an asset on the Internet. It works for you around the clock and knows no borders.
In many ways, using blogging as a marketing tool is a better business decision than putting too much focus on social media for marketing. That can be risky business! Read my recent post about it to find out why.
As a marketing tool, blogging is effective in helping you build authority online. If you consistently build your own branded blog and provide valuable, engaging content to your niche market, then you will have a powerful online asset!
Blogging as a Marketing Tool – How to Use it effectively
How do you become that successful blogger living the Internet lifestyle?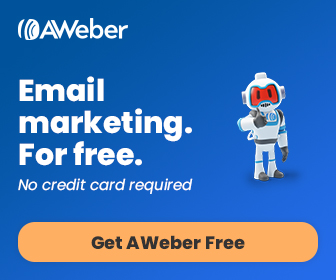 Here's a quick rundown of what it takes to use blogging as a marketing tool successfully:
Provide great content
Writing about this or that just won't do. Seriously. Figure out the needs of your target marketing and write engaging content that is relevant to your audience.
Be Consistent.
Figure out a schedule that fits with your life and everything that is going on. All too often I talk to clients that tell me they plan to blog seven days a week. I always tell them to rethink it because usually after a week, they get overwhelmed. Pace yourself!
Learn SEO.
That's right. Search engine optimization is your friend when it comes to using blogging as a marketing tool. Unless you are already the most popular person on the planet, your website needs to get found in search. You do that with SEO.
Promote your Blog Posts
While SEO is important to get found, promoting in social media plays an important role in blog marketing. That is because social signals are also considered for search engine rankings. Build this into your schedule.
That's just a few important components to keep in mind if you want to succeed with your blog marketing strategy.
Using blogging as a marketing tool can be a fun and lucrative project! Learn to harness its power as a strategic tool and your online business will be well on its way to success!
If you are looking to build your business with blogging, I have a free training for you. In this video there are simple changes you make to your WordPress settings to optimize your blog for better search results. Just CLICK HERE, enter your email and I'll give you access right away!