Over the last few years, I've talked to and even worked with many bloggers who were super excited about building an income producing blog. But for many, well, their blog failed after a short time.
Today I am sharing the 5 biggest reasons why your blog failed.
When you first get your own blog, I am sure you had high hopes for making a successful blog. Seems easy enough, right?
Why do so many new bloggers end up in the blogging fail category?
Why Your Own Blog Failed
Well, where do I begin? Frankly the reasons why your blog failed are not surprising.
Here's the truth. You may not want to hear this so cover your eyes:
You don't have what it takes to create and maintain a successful blog.
There I said it!
If you can take some constructive advice, then continue reading. If not, then stick with the blogging fail group.
1 – You Gave Up Blogging too Soon
When you got your own blog, I bet you were pretty excited! Am I right?
You tried learning everything about blogging and got to work writing content and sharing it in social media.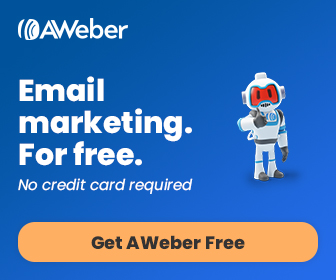 But after a few weeks, you still weren't getting too much traffic and had little to no profits.
Blogging is a long term strategy. Nothing amazing will happen in a month or two.
When I started my first real blog, I wrote 4 to 5 blog posts a week for over 3 months with zero income and very little traffic.
Now, most people would give up!
What? No results? The blog failed and I am outta here.
Not me. I just kept going because I had a long term plan to get outta my corporate job that was sucking the life out of me.
Well low and behold. I stuck with it, started earning a small income in month 4 and have been earning an even better income each week since.
The moral to this story is: do not give up! It may take 6 months for your blog to gain some traction. Stick with it.
2 – You want it Now!
This goes along with giving up blogging too soon. You wrote a few blog posts and don't see any results.
Waaaa. Whining won't solve this for you.
If you want instant gratification, then making a successful blog is definitely not in your future. Stick with your day job.
Patience grasshopper.
3 – You are just too Busy to Write Blog Posts
I'm too busy to write blog posts! Being busy may be one of the biggest reasons that your blog failed!
If you really want something, you figure out how to get it done. I know people with full time jobs and kids that still manage to carve out the time to write blog content.
Even when I started, I worked full time and had tons of other stuff going on. I refused to go to bed until my blog post for that day was written, reviewed and published.
I still earn income from those blog posts I wrote in 2009! What if I was lazy or too busy?
Here's the truth. Having your own blog is just not important enough or a priority in your life. If it were, you'd make time for it.
Take your excuses and write a blog post about them!
4 – You Lack a Content Marketing Strategy
This may border on being lazy. Your blog failed because you had no real strategy, were confused about who your target audience is and wrote blog posts that provided no value.
When you use blogs for marketing, you need a plan. Without a plan, a blogging fail will surely happen.
Spending a few days in preplanning to determine:
Who is your target audience
What problems do they have
What content can you write to address their problems and provide value
How often will you create content?
Where will you promote content?
What's your search engine optimization game plan look like?
OK. You get the idea. Although you can get your own blog and start a lucrative business online, most people do not treat it like a real business.
That is why you fail!
5 – Inconsistent Blog Content
If you get everything right in building a successful blog but you are inconsistent, you will face a blog fail in no time.
Make a decision on how often you will publish content.
If you decide that three times a week fits with your schedule, do that.
If you can do twice a week, then do that.
Here's what most people do: blog three time this week, none next week, and once the following week.
Really? How serious are you about creating a successful blog?
Here's the Deal
It's up to you! You can have an epic blogging fail or an epic blog success.
Stick with it no matter what! Believe me, every successful blogger will tell you the same story. It took time and patience. Not one of them was an overnight success.
Put in the work and take your blog to the next level!
I dare you.
If you are new to blogging or don't yet have a blog, CLICK HERE to check out MLSP. With its new blogging platform and access to a training portal, you'll be in good hands.