Are you struggling to come up with fresh blog content? You want to make money blogging but get stuck as a content writer?
Coming up with content for blogs has been the demise of many bloggers! Do not let that happen to you. I have some tips for you to create value-driven website content again and again!
Everyone loves fresh blog content, right? Search engines love it, people love it and social networkers love it! So where the heck are you going to get yours?
You can always hire someone to write content for blogs but that might get a little expensive! You may have considered buying PLR (private label rights) article pack or article writing service. Been there, done that!
Stay clear of those free blog content articles unless you plan to do a complete rewrite!
If you want to rise above the rest of the bloggers with quality blog content, write it yourself by learning the quick way to get it done!
Blog Content Writing Tips
You can make your blog content writing a fast, easy and fun thing to do! This will make it easier for you to create powerful lead generation content! Here are a few tips for you on how to write blog content:
Write down blog content ideas down as they come to you
As I go about my day, I am exposed to a million different topics both in conversing with other, hearing about the problems people have with their home business, media and other sources. When a topic resonates with me, I enter it into my phone or write it down. I've accumulated a huge list of blog content topics by doing this.
How-to content
Here is the best tip that will provide value to you and your audience. It will also give you credibility, especially if you are a new blogger.
As Internet marketers, we are always learning. The next time you watch a training webinar, take notes. By turning that into blog content, you are teaching others what you learned yesterday. Your journey then becomes someone else's blueprint for success.
That's why I love MLSP so much! There is an endless supply of training for me to learn and then write about. Remember to learn, apply, and teach! CLICK HERE for more information about MLSP – it's like getting free content for blog while you learn how to be the expert!
Inspirational blog content
Most of us in a home business work on personal development daily. I find it to be quite inspiring and it usually helps me grow in my journey. Next time, just write a quick article about what you learned and how it inspired you to move forward.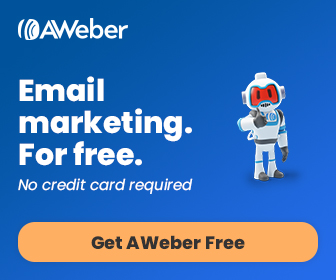 Just yesterday I made a quick video based on an MLSP wake-up call I heard earlier in the day. A few hours later, someone left a comment thanking me, because my video content inspired them. There you go, easy!
Lifestyle blog content
This type of content is the most fun and you don't have be an expert about anything but YOU! Here's what I mean. In a previous home business, I achieved and won free trips each year! How easy is it to write about what a great time I had on my company sponsored and paid for trip!
You will in turn inspire someone else to do better so they can earn their company trip too! Believe me, you will get a nice following as people will look to you as a leader!
Writing quality blog content is not a hard as you may think. Don't sit there for hours trying to figure it out. Get it done using some of the tips I gave you here. Remember, you already know more than the person who started today and you can write about it!
CLICK HERE to learn now to profit with your blog content!