I get this question a lot: "How often should I blog?" I get the same type of questions about creating YouTube videos.
If you are struggling to keep up your blog or YouTube channel, this article is for you.
I know many bloggers that start out with a very aggressive content marketing schedule. Within a brief period of time, they get burnt out or can't keep up with the blogging schedule.
If you want to tap into the power of blogging to grow your network marketing business, it's important to set a schedule that is realistic.
When trying to figure out how often you should blog, you also need to consider your writing abilities. If you are not used to writing, it could potentially take you hours to write a single blog post.
If you are more experienced, it could take you 20 minutes. That's about how long it takes me to write and publish a blog post.
Video: How Often Should I Blog?

How Often Should I Blog – Create a  Content Marketing Schedule
Creating a blog or video content schedule for yourself is key to your success with online marketing. Most important is being consistent with it no matter what.
Here are 3 tips for you to decide on "How often should I blog." No matter what stick with your blog content schedule, even if you get sick or go on vacation.
Bulk Keyword Research
Do not do keyword research each time you want to write a blog post or create a video. Instead, put aside a couple of hours a month and do keyword research in bulk. I have an going list of keywords in an Excel spreadsheet where I add the keyword and monthly search number. When it's time to write a blog post, I just go through my keywords and pick one!
Plan Ahead with Bulk Writing and Videos
If you have time in the evening or weekend, write multiple blog posts or create multiple videos. Then you schedule these to publish at some time in the future. With video, you can only schedule the videos if you have monetization turned on in YouTube. I usually create 6 or more videos in one sitting as well as multiple blog posts. It's a great way to use my time more effectively.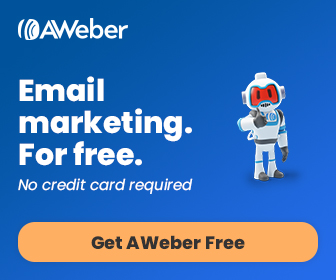 Be Consistent with Content Marketing – Blogging or Video
Don't be lazy. Decide how often you can post to your blog based on what is happening in your life. If you are working a full time job, have a family and do volunteer work, posting daily may not work for you. Whatever blog posting schedule you choose, stick to it.
No matter how often you post to your blog or upload videos, the most important thing is provide value through your content.
If not, you will be wasting your time.
Did you decide how to answer the question, How often should I blog? Share your tips in the comments below.
PS If you are struggling to get traffic to your website or convert visitors to sales, CLICK HERE to find out how to change that!