Are you struggling to get more traffic to your website and get more leads? In this article I share the power of blog comments to help you achieve both those goals.
Blog comments are a powerful strategy to help build your authority online as well as your brand.
Just to be clear, we are not talking about any old type of blog comment, like the spam ones or those that are simply boring.
Here's a tip. If you are going to spend the time leaving a comment on someone's blog, make it a good one!
The Power of Blog Commenting
Blog comments are one of the most underutilized methods to get more leads and drive traffic to your website.
Video – Get More Traffic and Leads with Blog Commenting
Here are 3 tips that are proven to work!
1 – Get direct traffic to your website with blog commenting
I have some interesting blog commenters on my website. They get traffic all the time from my website to theirs. I track this information through my blog statistics. It's always the same blog commenters that get the click to their website. Yet, others don't. Why is that?
I'll tell you why. Do not leave useless comments. Here's what I mean, " Great blog post. Love it."
Boom! Does that make you just want to visit that person's website?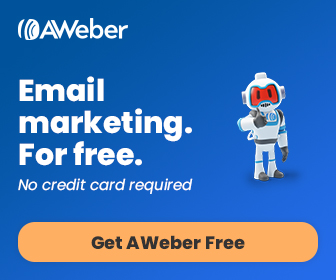 Someone took lots of time to write the blog post and that's all you have to say?
Here's what to do instead. Write an interesting blog comment with your own take on the article, add to the value in some way with additional tips or write something insightful. Or, if you disagree with the author, just say so!
When people who happen on that blog post see your comment, they will be enticed to click the link back to your website to see what you are about. Why? Because now you are an interesting person.
Take the time to leave well-thought out blog comments if you want to reap the rewards of referral traffic to your blog. Often this type of traffic turns into leads.
2 – Use a WordPress Gravatar Photo
WordPress uses a type of avatar called "Gravatars"–short for "Globally Recognized Avatar." Gravatars follow you around the web and automatically appear when you post a comment on a WordPress site.
Set up your Gravator with a nice headshot photo of yourself. When people read your blog comments, there is more trust associated with that comment when a friendly face accompanies it.
It can often mean the difference between getting your comment approved or if it was approved, a person not clicking the link to your blog.
Many bloggers will not approve blog comments from those without a gravatar photo.
3 – Stay in Your Niche Marketing
If you want to draw readers to your blog through your blog comments, stick with blog that are also in your niche. If your blog is about network marketing but you are commenting on blogs about dogs, that might not get you any traffic back to your blog.
Blog commenting is a powerful method to get noticed on other blogs and get referral traffic.
That traffic can easily turn into leads for your business.
What about you? What is your blog commenting strategy and how is it working for you? Leave a comment!
If you are still struggling to take your business to the next level with blogging, CLICK HERE to check out this step-by-step process to make money with every piece of content you post!