With thousands of WordPress themes to choose from, how do you decide which is best for you? Theme shopping can be fun and frustrating at the same time due to so many amazing choices.
In this article I'll streamline the process for you when trying to decide what are the best WordPress themes for your blog.
What is a WordPress Theme?
Before I get into choosing the best one, what is a WordPress theme and why does it matter?
Basically, a WordPress theme is provides the look and feel of your website. These elements include stuff like:
General design of your blog
Colors
Fonts
Specialized widgets
Design layout for pages and post
Areas for banners and other design elements
There are basically two main types of WordPress themes:
Free – great if you are on a budget
Premium (paid) – professionally designed, support available, customizable
Which WordPress Theme Features are Most Important?
I highly recommend that you choose your WordPress themes according to feature first. You may find the cutest theme around but if it does not include the features outlined below, you will be miserable.
When you are looking for the best WordPress theme for your blog, here are features that are most important:
Support: Can you get support for the theme if you run into problems or wish to customize your theme? Is there a forum available where users and the support team answer questions? I use StudioPress themes which I love because they have detailed tutorials for every theme, support forums, and responsive customer support.
Ease of use: Do you have to be a WordPress theme rocket scientist or can a beginner use the theme with ease?
Customizable: Is the theme set up for customization and is it drag and drop or do you have to be an HTML expert to figure it out?
Search Engine Optimization friendly: The best wordpress responsive themes are built with SEO in mind. If your website is not using a responsive WordPress theme, Google will penalize your website in search results.
Look and feel: Do you love it? Will the design provide a great user experience for those who visit your website?
Best WordPress Premium Themes Recommendations
Finding the best WordPress themes can be a daunting experience with thousands to look at. Here are three places to find top premium WordPress themes.
StudioPress Premium WordPress Themes
I love StudioPress themes. They use a website framework called Genesis. It's a powerful type of WordPress theme — like a "supertheme"
A child theme sits on top of that framework and handles all the design and layout aspects of your website.
The StudioPress themes are built for SEO, responsive and beautiful designs, and easy to customize. Learn more about StudioPress here.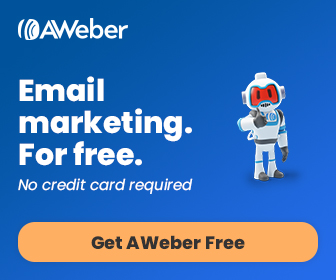 Elegant Themes
They have a membership model where you pay an annual fee and get access to all 87 of their WordPress themes. With customer support, beautiful designs and access to specialized plugins, Elegant themes can be a great choice for your blog.
If the theme you selected doesn't work out for whatever reason, there are 86 more to choose from! Learn more about Elegant Themes here.
Thrive Themes
Thrive Themes for WordPress are built specifically with a focus on conversion. That is converting your visitors to leads and customers. They are built for speed and have conversion elements in place like opt-in features. This is also one of the best WordPress themes due to ease of use for customizing your theme with loads of design element choices. Learn more about Thrive Themes here.
Choosing the best WordPress themes for your blog is easy once you know what you are looking for.
While premium themes offer far more advantages than free WordPress themes, if cost is an issue you can always start out with a free one and move up later. You can find those at WordPress.org.
If you enjoyed this article "What are the Best WordPress Themes" please share and comment.