How do you believe in yourself? It is the key to achieving success in anything in life. Believing that you can make things happen is the big divider between successful and unsuccessful people.
We all have limiting beliefs that keep us exactly where are we at this moment.
These limiting beliefs become the stories in our mind and the story in your mind becomes the story of your life.
I believe that you can improve. I believe that anyone can change their story! We all struggle with believing in ourselves. I share this same challenge and am constantly working on raising the bar in my own life.
What do you want? More time with your family? A better work situation? Better health? The list can go on. And it all starts with you.
If you do not believe in yourself, it will difficult to make progress no matter how smart you are or even if you have all the other know-how.
Believe in Yourself and Stop the Negative Self-Talk
Stop the negative self-talk today. I have 3 ways for you move forward and change your life story starting now.
Nurture Positivity with Personal Development
Personal development is powerful. By working on you, and creating a more positive and successful mindset, there's no stopping you. It's about developing the self-confidence to achieve great things in your life.
Here are 3 books that I highly recommend: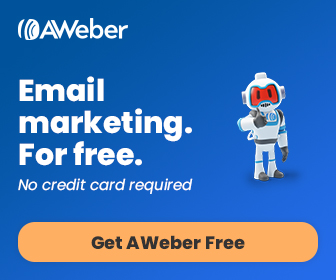 My Philosophy For Successful Living by Jim Rohn
The Compound Effect by Darren Hardy
How Successful People Think: Change Your Thinking, Change Your Life by John C. Maxwell
Be Mindful of Who You Surround Yourself With 
"You are the average of the five people you spend the most time with." ~  Jim Rohn
He was so right.
He also said: "You must constantly ask yourself these questions: Who am I around? What are they doing to me? What have they got me reading? What have they got me saying? Where do they have me going? What do they have me thinking? And most important, what do they have me becoming? Then ask yourself the big question: Is that okay?"
If it's not ok, then you may need to make some changes and start surrounding yourself with positive, goal oriented, successful people.
Set Goals
You'll be amazed at how your life can change when you take action on these things daily.
Yesterday is gone. It's a new day where you can decide the path of your choosing from this moment forward. You can take action towards your dreams and change your life in a big way!
Believe in yourself! If you believe in yourself anything is possible
Do you believe in yourself? If not, how did you change that and what tips do you have for someone here who may be going through a similar situation? Share in the comments.