Imagine if you could grow your MLM business with people coming to you? You can when using an attraction marketing formula.
In the online world, you can attract prospects daily if you do it correctly. That's how I built my network marketing business with thousands of customers, leads and business partners.
Attraction marketing can help you get targeted MLM leads because these are people who are looking for what you have to offer.
I know many network marketers who are told NOT to market their business online. That is a huge mistake and you are missing out on incredible MLM business growth.
So…
How do you attract high quality prospects online?
You learn how with attraction marketing training! Grab your ticket to the first ever Attraction Marketing Virtual Summit – Starts Dec 7.– don't worry, it's free for now! 
Why Grow Your MLM Business via the Internet?
You probably already know that countless home business owners are making fortunes online. How much longer will you ignore the most powerful online methods to grow your business like never before?
Many years ago, Mike Dillard shared some incredible MLM marketing ideas in the Magnetic Sponsoring ebook.
Well, those ideas took off and thousands of people started using his MLM marketing tips.
The good news?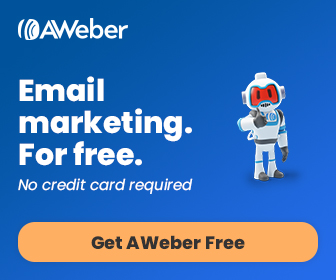 Those tips are all about attraction marketing and those same methods are used today on a much grander scale!
Learning how to use the Internet, social media, blogging, video marketing and more is the way that thousands of MLM marketers are growing their businesses.
This rapidly growing movement has no end in sight and will continue to grow and evolve.
By ignoring the most powerful invention of the 21st century, you are definitely losing money in a big way!
That is exactly why attending the Attraction Marketing virtual summit will be a life changer for you! Get your ticket here!
You can Learn from These Attraction Marketing Summit Speakers
Here's why the MLSP Attraction Marketing summit can change your life (but only if you attend and then take action.)
Your 40 Summit Speakers include Top 10 income earners in network marketing companies, prospecting & recruiting experts, the best home business professionals & online marketers, speakers, authors, coaches, trainers, 6- 7- and 8-Figure Earners who ALL leverage the internet, and 'Attraction Marketing' pioneers who changed the industry forever over the last ten years.
Here's a partial list of speakers that will teach you the same attraction marketing techniques that helped them become top earners.
Matt Morris
Mike Dillard
Ray Higdon
Doug Firebaugh
Rachel Jackson
Diane Hochman
Lisa Grossman
Vince Reed
Jonathan Bud
Todd Falcone
Lisa Torres
Tracey Walkers
And many more!
What's so Great about the Attraction Marketing Summit?
First of all, it's a one-of-a-kind event. Usually conferences focus on network marketing but never give you the actual techniques to use for building your business.
Now, My Lead System Pro is bringing together the top experts in MLM who built their business with attraction marketing.
The good news?
They will be sharing how they did it with YOU!
Conclusion
I already signed up for the Attraction Marketing Virtual Summit which is FREE for a limited time! Ask yourself:
What if you attend and your life changes forever for the better?
What if you learn online techniques to attract quality prospects to your business?
What if this is the event of the year that can change your life forever?