Have you heard about attraction marketing? It's one of many strategies that you can use to get more leads for your MLM business.
Maintaining a positive cash flow can be a daunting task if you are out chasing people down, right?
When you use attraction marketing strategies, the opposite is true. People find and chase you down.
Are you with me so far?
The traditional system of building a network marketing business works but can be slow.
That's where you call everyone you know, meet people wherever you are, hold home meetings and invite people to hotel events.
That still works! Don't get me wrong.
But with MLM attraction marketing, the whole process is easier and more lucrative.
What is Attraction Marketing?
You may have heard the term attraction marketing thrown around a lot. What is it really?
Attraction marketing strategies can help attract people to you.
How many times have you "found" prospects for your business only to have them run the other way?
Imagine if you could market your MLM business in such a way that people are actually drawn to you?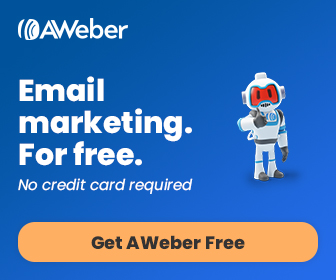 That is exactly what attraction marketing is all about.
People coming to you.
People contacting you.
People wanting to join you.
People wanting to buy products from you!
No more chasing people and begging them to look at your offer.
Using Attraction Marketing to Get MLM Leads
How can you implement attraction marketing strategies for your network marketing business to get more leads?
Here are my tips for how to do it:
1 – Use an MLM attraction marketing system.
This is any systematic approach that works to attract quality leads. A good system should first of all help you leverage the proven results of others.
Leverage the right attraction marketing training from experts who already earn a nice income.
Tools that you can use online to capture leads.
2 – Create a blog.
Start creating content that provides value to your target audience. This is the key to attracting prospects to you. If you are in a health MLM, you can create content that addresses the health problems and provides solutions.
This is a great example of an attraction marketing strategy! When you provide that value in the marketplace, people get to know, like and trust you.
I still earn income from blog content I wrote in 2009. I get new leads, customers, and business partners using these strategies.
These are just two strategies for MLM attraction marketing! There are tons more!
Would you like it if people reached out to you?
Would you like it if you woke up to new leads?
Would you like to wake up to new sales?
This is the power of attraction marketing and it's something I live every day!
People will be attracted to YOU. People will get to know, like and trust you through the valuable content you provide.
In my experience with my MLM home business, attraction marketing strategies work better than everything I've tried: Calling people, talking to strangers out and about, attending network marketing events, buying leads and so on.
Attraction marketing can help explode your business in a big way.
Are you ready to learn? Click here to find out more about the step-by-step attraction marketing system I use. Yes, it really works!