Writing attention grabbing headlines can increase website traffic and increase conversions on your website.
Good headlines should tell a reader what to expect from reading your content.
I know what you must be thinking, "I'm not a professional writer!" Don't worry, you don't have to be! Learn how to write catchy headlines with the following tips.
1 – Write a Summary of Your Content to Create Attention Grabbing Headlines
What is your content about? Can you summarize it into one sentence that conveys the main point of your content?
It's doesn't matter how that sentence sounds right now. Just write it down in such a way that you convey what your content is addressing.
After you summarize, you can edit it later to come up with a headline that includes attention grabbing phrases.
For example, this blog post talks about creating headlines. All the tips here lead up to writing headlines that grab attention. That's how I came up with the headline title!
2 – Use Numbers in Your Headlines to Grab Attention
There are many different headline types and some grab more attention than others.
According to OkDork, "list posts get the most social shares." That a good reason to create headlines that include a number.
Numbers are effective in titles regardless of what you are writing a headline for.
When you list steps or provide tips, include a number in the headline to make it more effective. People like content that is organized into nice, neat lists!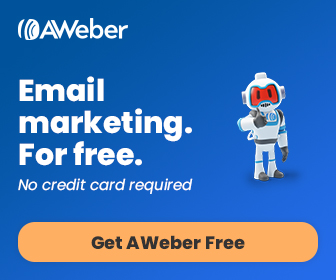 They are easy to scan and read. Click here to learn more about tools you can use to create compelling headlines!
3 – Include Emotional Words in Headlines
Creating attention grabbing headlines is easier when you include emotional words or phrases.
These type of words inspire action and entice people to click the headline and read your content.
Here are a few examples of emotional words to include in headlines:
Valuable
Wonderful
Absolutely
4 – Keep Attention Grabbing Headlines to 10 Words
Be mindful of the length of your headline. Google recommends a maximum of 70 characters.
According to CoSchedule, "Headlines with approx 6 words tend to earn the highest number of click-throughs."
The basic rule of thumb is to convey the most information in the shortest number of words!
5 – Include Your Keywords in the Headline
You should have written your content with a carefully researched keyword in mind. Take that keyword and make it part of your headline.
This will help people when they see your blog post appear in search results after searching for the keyword phrase.
Wrapping it Up
When you finish writing your title, say it out loud. Do you love it? Does it make you want to learn more?
That is how your audience will likely feel when they read it too so make sure you write a great headline that grabs attention!
These tips can be used for any headlines like video title, email subjects or landing pages.
Personally I like to write several headlines before I choose one that I feel will work best for the content.
Along with writing effective headlines, you could also benefit from additional online marketing tips, such as using a lead generation system. Click here to learn more.