You can't achieve success in social media by using tactics that may be killing your MLM business.
You want to use social media marketing only after you have a proven plan of action. If not, you may end up doing things that don't produce real results and only waste your time.
When I see how some network marketers approach social media, it's clear to me they don't have a plan.
Things like sharing garbage, posting ads all day, and being elusive should all be avoided at all costs.
In any network marketing business, social media marketing can be your best friend or your worst enemy.
In this article I'll walk you through three social media marketing tactics that network marketers should avoid and I'll show you a more productive tactic to use instead.
Don't Share Garbage in Social Media
Have you ever seen your Facebook newsfeed full of post after post of garbage?
By sharing garbage in social media, you run the risk of damaging your reputation and your network marketing business.
For example, are you posting anything like this?
Negative ranting posts about your crappy day: Ugh! Don't be one of those people who is full of negativity. Is life really that bad?
Joining into drama related conversations: Drama loves company. Have you ever seen those drama posts? They get the most comments and they are all, well, dramatic!
Promoting your products all day long: Using social media networks just to push your products will just turn people off.
Blatantly recruiting constantly: Have you seen posts like, "5 spots open on my team, hurry!", "Join my team now and get a special gift!" You know what I am talking about!
Blabbing on and on about the same thing for days: Are you boring people by posting the same thing 5 times a day? BORING!
Social media marketing for network marketers (and every business) is based on relationship building.
For example when you connect with others, that is the start of a relationship. People can get to know and trust you. Relationship building leads to sales and/or business partners.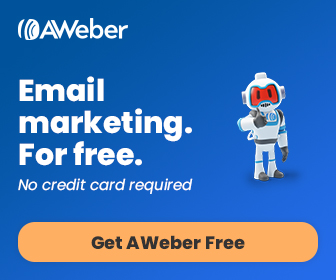 Instead of being a walking commercial on social media, share your lifestyle. For example, if you are with a health related company, you can proudly post about how energized you feel or brag about a compliment you got that day.
People will notice and want what you have!
You can also influence others in a big way when you stay positive. Negativity is a turn off and no one will want to do business with you.
Sure, we all have bad days but show your resilience and ability to push through instead of complaining about it.
If you Want to Sell More stuff, you gotta get good at STORYTELLING!
Learn how here
.
Be helpful and provide value through your social media marketing tactics and not annoyances!
When you use these positive social media tactics, you'll earn more friends and followers that you can eventually lead to your marketing funnel.
Buying Social Media Likes and Followers
Have you considered buying followers or social media likes for your social networks?
Bad idea!

You can buy followers on Twitter and Instagram, Likes on Facebook and likes on social media marketing posts.
Here's the catch…
Do you want thousands of followers who do nothing or a couple of hundred followers who engage with your social media posts?
That's the difference.
I made the mistake a buying likes on a Facebook page a couple of years ago. I was working hard posting great content on the page but guess what? Not one person was interacting with my posts.
Instead of trying to seem like you are popular, grow your social media networks the right way.
For example, engage with others through your social media marketing tactics and making real connections with people.
Another point is that most of the so-called "followers" that you purchase are all fake accounts.
Ask yourself what value you are really bringing to your network marketing business with thousands of followers who have fake accounts.
The answer is zero.
Don't Be Elusive
Do you ignore comments on your social media marketing posts? So many people are "too busy" to get back to others.
That's a big no-no.
Honestly, if you are marketing in social media, why you wait a week to respond to someone? That will do wonders for your reputation, right?
I sent someone a message on social media over a week ago and still haven't got a response. That is definitely not a person I want to work with.
Think about how others perceive you based on your actions.
Instead, respond to people in a timely manner. For example if someone Tweeted to you, let them know you got their message and craft a response!
Getting back to people in social media in a timely manner lets them know that they are important to you.
And, the more you interact with people through your social media marketing, the more visible you become.
Here are 3 tactics you can implement in social media marketing for your MLM business:
Be mindful of others: Responding to others lets them know you care. If you ignore them (unless they are total jerk), that's just going to ruin your reputation.
Go the extra mile: Even if your response is too long for a Tweet, go the extra mile and send a direct mile to explain something more complicated. Better yet, ask for their contact information and pick up the phone. You will be surprised at how many network marketers never pick up the phone. The person on the other end will appreciate you.
Show some love : A simple "like" or retweet can be the start of a new relationship in social media. Let people know you are paying attention. Remember, it's not just about you.
Conclusion
How are your social media marketing tactics working for your business?
I hope you understand that marketing your business in social media requires more than just a few likes and spamming your networks.
I've given you three social media marketing tactics to avoid and solutions for what to do instead. You'll get better results in your MLM business by implementing what I've shared.
Which of these resonated with you?
If you have any other social media marketing tips to share, please leave me a comment below.