Approach your warm market the right way if you want to be successful in MLM.
So many people are fearful of talking to their friends and family about their network marketing business. If you really want to earn that 6-figure income, you need to step out of your comfort zone.
You may think that these people won't be interested or respond in a negative manner. That is prejudging people. Your job is to simply approach your warm market and share the information with no judging.
Prospecting Your Warm Market
Although there are many network marketing opportunities, they all have one thing in common. Within the first 48 hours or so, each new distributor is asked to write their list of contacts. This is usually friends, family member, co-workers, people who service your home, or other places that you frequent like the grocery store or bank.
It's usually uncomfortable for most distributors to put together this list for one reason or another. To make it more doable, start thinking about it in a different way.
For example, what would happen if you got involved in a great home business, make over 6 figures in your first year, and didn't bother to share that with your friends! Seriously, you would be doing them a disservice.
At least if you get the business opportunity in front of them, you would have done your job. They can make up their mind about it. If they decline, then so be it. Believe me, when you are making that 6-figure income, they'll be back and upset they didn't get in on your deal a year ago!
Here's another idea. In this down economy, do you think anyone on your warm market list of people would benefit from some extra income? Of course they would. Do they want to participate in your business? You'll never know unless you ask.
Did you know that most people never approach their contact list in network marketing? That is one of many reasons why they fail. Do not be one of those people. Get past whatever is holding you back.
Ways to Approach Your Warm Market List
If you have a phone number, pick up the phone and call that person. You could hide behind an email but that is not the most effective way to make contact.
Emails can go to a spam folder or get so far down the list that the person never sees it.
A personal call is the way to go. There are many methods you can use on the phone but here's a favorite I want to share with you.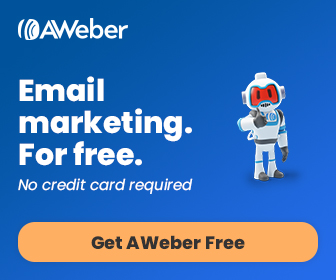 It's very non-threatening and can lead to your friends or family wanting to help instead of going the other way.
Contact your friend or family member and simply ask if they can help you with something. Explain that you've been looking for way to earn extra income and give the reasons for doing so (get out of debt, spend time with kids, go on vacation etc.)
Go on to say that you did lots of research and found a solution that you know will secure your future. Then, ask them if they would help you by giving you their honest opinion.
Here's where you either get together in person or send them additional information like a third party tool (video, webinar, conference call).
Even if they are not interested, they may know someone who is! Maybe they will love the products but are not interested in a business at this time.
Again, you won't know until you share the information! Some will, some won't, so what! Leave a comment and let me know your thoughts.
Approach your warm market list by sharing information and then following up. If you are not comfortable, click here to learn some skills.