In a failing economy where people are having problems making ends meet, the American Dream is still alive.
People need something to believe in, even when their financial condition is on the downside. How many of us were raised to believe that if we go to school and work hard, we will enjoy the good life?
You parents wanted you to have a better life than they did. We all want that for our children. Are you really living better than your parents did? How is the American Dream today playing out for you and your family?
While it holds a different meaning for each of us, I'm sure we can all agree that we want a better, richer life with freedom and opportunity.
Recently, the Allstate National Journal poll reported on the economic climate in America. Here are the results of that. Is this the American Dream?
Financial situation:
Fair or poor – 58 percent
Excellent or good – 41 percent
Getting by each month but hard to save money – 51 percent
Have trouble making ends meet – 20 percent
Live comfortably and save for retirement – 26 percent.
Where are you in these results? Is this what you want for your life or do you want more? Are you letting the current economy get you down or are you creating your own?
The American Dream and Land of Opportunity
Like so many others, I lived and played by the rules.
I went to school and worked hard for a Bachelor's degree. I got a job in a corporation. The American Dream that I was living was typical but not fulfilling:
Get up while it was still dark. Get ready, get my young children ready. Drop the kids off at daycare. Sit in traffic on the freeway. Arrive at work. Sit in a cubicle for 8 to 10 hours. Drive home in traffic. Pick up the kids from daycare. Arrive home exhausted. Make dinner. Then, read stories to the kids, bath time and everyone go to bed!
Rinse and repeat!
Yikes! This was not the freedom I was hoping for in my life. It was more like living a nightmare where I rarely saw my kids.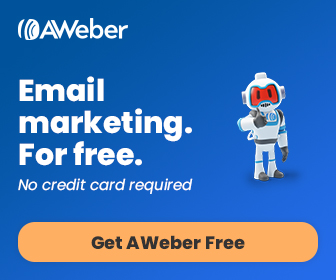 Do you see what I am talking about here?
Life was supposed to be better living the American Dream as I was taught. But it was not.
The American Dream of True Freedom
Living the American Dream for me is now about the freedom to pursue my passion and make a living doing what I love most. My kids are grown now with families of their own and I regret all those years I spent believing in the traditional way of earning a living. That is, working hard for someone else and getting little in return.
When I discovered network marketing, I knew that was the path to true freedom and living the American Dream. I wish I knew then what I know now. On the upside, I get to spend time with my family now whenever I want to. I have the freedom to do that.
This is me realizing the American Dream now. Working in a profession where part of the mission is to bring wealth to the community.
Many people say the American Dream is dead. Believe me, it is alive and anyone can live it. You just need to make a choice about what you want in life.
Don't let life pass you by working hard for someone else. Are you living the American Dream? What does it mean to you? Please leave a comment with your thoughts.