Imagine if you could earn extra income every week? How would your life change if you had an extra $500, $1000, or more every month?
Here's the thing.
You can! If you started an affiliate marketing online business, it's possible for you to earn money while you sleep. I know, you think that's a bunch of hogwash.
I've earned affiliate marketing money since the late 1990's and I can tell you that it really works if you understand how to do it. Just think, with a little knowledge and training, you can make this a profitable year.
Here's what people don't get: Time will pass regardless of what you decide. If you decide to make money online, you have a chance to earn more in the next year. If you decide to do nothing, you will have exactly what you have now.
The secret to affiliate marketing is finding great niche ideas. There are hundreds of thousands of niches out there, but not all of them will make you a profit.
Spend time to do your research and understand which niches can make you the most money.
There are many affiliate marketers out there on the Internet, but not all make money. That's why researching and choosing the right niche is your key to success.
What is affiliate marketing?
Pat Flynn said it best: "Affiliate marketing is the process of earning a commission by promoting other people's (or companies') products. You find a product you like, promote it to others, and earn a piece of the profit for each sale that you make."
One thing I love about affiliate marketing is it's a low risk, easy to get started type of business. In simple terms, affiliate marketing is where a company sells products or services, and then people (affiliate marketers) help market those products or services in exchange for a commission.
The beauty of this is your only responsibility is to create content, drive traffic to that content, and entice your visitor to click the buy link.
It sounds like a simple model but it's more challenging to put into action.
The good news?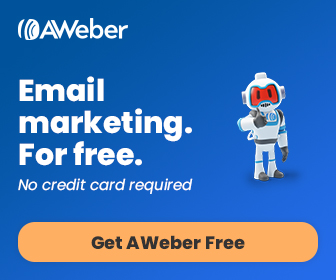 Others are doing it and you can too!
Finding Niches for Affiliate Marketing
Before you get started, it's good to understand niches. What is a niche?
A niche is a specialized segment of the population. For example, niches might be something like:
Personal Fitness Trainer Niches
New moms who are busy and want to get back in shape
Runners attempting to qualify for a marathon
Senior citizens who want to stay flexible and strong
You can see that the three niches all have to do with personal training, but they are all very different target markets.
So, instead of focusing first on products and services to find a niche, find an audience that you can easily convert to buyers.
Many new bloggers and online marketers think that following their passion is going to build a profitable online business. Not true!
It could happen as a coincidence but more important: find out if your audience is willing and able to spend money. If not, you won't make any.
Follow the Money
Identify Profitable Niches for Affiliate Marketing
There are three main steps to finding a profitable niche market.
1 – Identify a core market.
What market should you be serving? Start with identifying a core market before getting down into the details.
How does that work?
Think of a core market that you are:
Interested in.
Knowledgeable about.
Spend some time brainstorming about it and come up with a list of topics. After you have a list, you can start flushing out the topics.
At its highest level, core markets are usually focused on things like:
Health
Wealth
Relationships
What to do with this information?
Think at a high level.
For example, do you like fitness and know something about it? OK, put fitness in the health category.
If you aren't sure about core market ideas, take a look at Amazon's top level categories. There are lots to choose from to get ideas.
2 – Find a submarket
Now that you know the core market, look deeper to find your submarket. Each core market has endless possibilities for submarkets.
There is where you start narrowing down who your audience really is. Using the health example, there are numerous submarkets like nutrition, weight loss, diets, fitness, and more!
Here's what that looks like:
Health > nutrition
Health > weight loss
Health > fitness
Health > natural household supplies
Each submarket is part of the same exact core market but yet quite different from each other. You can easily see how the audience for each of these would be very different.
Fitness is very different than natural household supplies but they both relate to health. These niche markets have very different interests.
Now, in thinking about your profitable niche marketing, think long term sustainability.
What's that mean? Simple, what is the long-term potential of your submarket?
Head over to Google Trends to find the long term success of any topic! If something is trending down, that might not be the best topic for you.
3 – Find your profitable niche through research
Now that you have your subtopic, it's time to finish your work. The subtopic is broad and can't narrow down your target audience.
Let's take it a step further to get more details about your audience and find out if there is profit potential. Then you can become the authority in that niche and attract an audience.
Let's look at Health > Weight Loss:
Health > weight loss > weight loss for working women over 40
Health > weight loss > weight loss for people who hate exercise
Health > weight loss > weight loss for college students
You would have to create very different content for each of these niche markets. Sure, it's all about health but weight loss for women over 40 is very different than weight loss for college students.
Let's think it through. If you were to choose weight loss for college students, you are choosing an audience that has no money and likely lives in a dorm room without cooking stuff.
How you solve their problem will be quite different than how you solve the same problem for women over 40.
Write down all your ideas for possible niches that are a good fit for you before doing your research to discover the niche profit potential.
To find the right niche for your blog, get answers to two crucial questions.
Are people passionate about this topic?
Are people willing and able to spend money?
Start searching on Facebook and look for groups where people are talking about these topics. If there are none, it might not be a great niche.
Search on Amazon to look for top products in your market. If you don't find much, it might not be the category to attempt to monetize.
Go to social networking sites like Twitter and Instagram to see what is trending or popular. What are people always talking about? If no one is talking about your niche category, it's probably not going to be profitable for you.
Conclusion
Starting an affiliate marketing business without a clearly defined niche market is not going to be profitable. Affiliate marketing is worth pursuing, especially if some extra money would benefit you and family.
As I mentioned, time will pass anyway. What are you doing with it? Just think, if you get started now, you can be generating some extra income within the next few month. Time passes whether you do it or not.
Choose a niche market that is worth pursuing where people are able and willing to spend money on products that are always in demand.