Are you working hard marketing your MLM business with no results? It's time to resolve that by digging deep into the difference between active MLM marketing and passive MLM marketing.
Focusing on the incorrect type of marketing is exactly where so many network marketers go wrong. Although both active MLM marketing and passive MLM marketing are good approaches. Knowing what to expect from each one, will help you to make an adjustment to your plan.
As you read this article, take a hard look at which marketing your efforts fall under.
If you are not getting results, it's time to make change. Getting out of your MLM marketing comfort zone is not easy but it's one of the most important decisions that can change your business forever.
Every business needs a comprehensive marketing strategy that includes both active MLM marketing and passive MLM marketing. When used with the right expectations, you'll find a good balance between the two.
Active MLM Marketing – Short Term Results
Do you want to make today, tomorrow or next week? Then get in the habit of including active MLM marketing in your daily tasks. This means communicating with people, yes, real people. You have to actually pick up the phone, talk to someone in person or have real conversations via social media.
After you expose your business to someone, you must complete the process by following up and collecting a decision from your prospect.
With active marketing, you are taking direct action to expose people to your business or products. Active MLM marketing brings you results in the short term. You can usually make things happen very quickly.
Passive MLM Marketing – Long Term Results
Many of us make the mistake of focusing too much time and effort on passive marketing. Don't get me wrong, it's a good thing! But understand the result on long term, way down the road.
Passive MLM marketing is typically content that you created and published on the Internet. Content is blog posts, articles, videos, ad campaigns, etc.
Content that you produce is an asset that you own forever. These are assets that you have out on the Internet where any person can find your content at any time and follow your links to make a purchase or join your business.
This type of passive MLM marketing typically produces cash for you down the road. If you blog today, don't expect to make money tomorrow. It takes time and patience. It could take weeks or months before content starts producing income.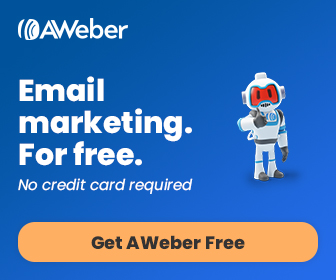 You may even get a little frustrated with passive MLM marketing if you expect to make money now. It's not going to happen so adjust your thinking and look forward to future rewards.
Over time, the more content you have out there the more leads and sale you can get. But, it won't happen right away.
Back in 2009, I started creating content for an MLM business that I started. I put a piece of content out there every day and got NO results! But guess what? I kept writing.
And sure enough, after a few months, sales started coming in and I became one of the top producers for a certain company anchor product for 3 years in a row. That got me prizes and free trips with the company, as well as a nice income – for work I did one time!
What would have happened if I gave up after writing 10 or 20 blog posts? That is a great example of passive MLM marketing.
But let me be clear, If you focus all your efforts on passive marketing, your MLM business will not progress very far. Yes, you can make money but the real key to earning income is to incorporate more active marketing into your toolbox. Click here to learn more about this with the same MLM marketing system I use to get results.
As a good marketer, find the balance between your active MLM marketing and passive MLM marketing. They are very complementary to each other. For instance, your content can get you leads that you can call on the phone and have a real conversation with.
Not getting the training you need from your upline? CLICK HERE for free training on active MLM marketing, passive MLM marketing and more!