Creating content of high quality is a struggle for many online marketers. It's a skill that can be learned and is a must to succeed with Internet marketing.
Whether you are creating content for your blog, YouTube or other social media channels, your goal is to engage readers so they are compelled to take action.
You do have a call to action, don't you?
Every piece of content that you create should provide value and be helpful in some way to your audience. A good strategy for creating content should be effective in increasing user traffic, building up your list of subscribers and becoming a known brand online.
These Creating Content Tips Help You Get Results
Have you ever scanned a few pages in a newspaper? What compels you to read any article? This is exactly how it works with online marketing. Think about this when you are creating content for your blogs, Facebook, YouTube and so on.
1. Who is Your Target Audience?
Before you create content for any medium, you must know what type of people you are targeting. Focus your topics on their interests. If your topics are scattered, no one will care much. This is an important step before you dive into.
2. Create Compelling Headlines
You can write the best content ever but without an engaging headline, who will read it? Read my 5 Tips to Write Kick-ass Blog Titles.
3. Provide Value
Have you seen blog posts or videos that only promote products and services? Boring, right? There is nothing wrong with promoting but you need to provide value to your audience. What does that mean? Find out the needs of your target audience. When you are creating content, address those needs in the form of solution. That is the value. Educate your audience.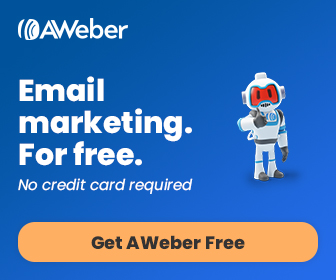 4. Creating Content for YouTube is Easier than you Think
Content comes in many forms and video is very simple to create. Keep your videos short, like under 3 or 4 minutes. YouTube videos will help you create rapport with your viewers as well. If you are new to creating content for YouTube, check out this training.
5. Get Great Content Ideas
Not sure what to create content about? There are many ways to get ideas. Find out what your competitors are creating or leaders in your profession. Notice I didn't say copy. You can get inspiring ideas and add your own thoughts and voice for your content. Also pay attention to your audience. They are on every social network, probably talking about the things that matter most to them. Pull from those topics as well.
6. Keep Track of Your Results
If you are creating website content, keep track of your statistics. Which blog posts are getting the most attention? For YouTube, which videos are getting the most views? These are the topics or categories that you should focus more attention on .
7. Consistency Counts
Once of the BIGGEST problems I see with online marketer is being inconsistent with their efforts. This is cause for failure no matter how good your content is. If you publish a blog post twice a month, that won't work well. Create a schedule for yourself and stick with it.
In my experience, creating content at least 3 times a week is the minimum. If you plan to go on vacation or be away for some reason, schedule your blog posts ahead of time your blog keeps going. This is a must for long-term success.
Above all remember that success with Internet marketing takes time and patience. Even if you do everything the right way, it can take 3 months, 6 months or longer to see real results.
When I first got started I had zero results for 3 or 4 months but I stuck with it. Imagine if I didn't? Oh my!
Be willing to put in the time and energy and you can reap the rewards over time.
PS If you don't GET LEADS or MAKE MONEY in your business, this is the training you should get – 5-Step Profit Blueprint.
If you got value from these 7 Tips for Creating Content of High Quality, please share in social media.