If you are looking for new ways to get free leads for your business, look no further. I have 5 ways to use Facebook as a marketing tool for free.
If you haven't been using Facebook for marketing, it's time to change that. As one of the largest social networking sites with over a billion users, you can't ignore it any longer.
Generating leads is how you build your business. Eventually you run out of people to talk to and there are limitations in your local area.
If you position yourself the right way, you can combine Facebook and marketing without any cost except in your time.
Facebook Marketing Strategies to Get Free Leads
There are many ways to use Facebook as a marketing tool. While paying for ads has become very popular and used extensively among many, I won't be discussing that today.
Instead, I have 5 Facebook marketing ideas that don't cost a thing!
Video – Facebook Marketing Tips
1. Create a Facebook Business Page
Create a Facebook business fan page that represents you! Post content that provides value to your audience. That is how you can earn followers, likes and shares. Encourage people to engage with you by providing interesting content and asking questions. It's not all about you.
Don't be constantly posting links that are really spam. Respond to all comments on your page and keep the conversation going. Remember, social media is all about sharing.
2. Post Videos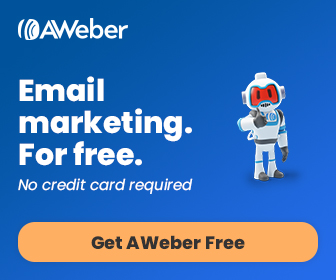 Posting videos is a powerful way to use Facebook as a marketing tool. I don't mean posting a link from YouTube. Upload your videos directly to Facebook. A video will help your post get more reach and be seen by more people. Your video needs to provide value, have a point, and a call to action. Again you want to be engaging and encourage viewers to join in the conversation.
3. Participate in Facebook Groups
One of my favorite Facebook marketing strategies is to participate in groups. You'll be able to connect with lots of people and make new friends and acquaintances. Just don't use the group as a dumping ground for your spamming with links. Be helpful, get to know people and follow the group guidelines.
4. Comment More Than You Post
Being the most helpful person in a Facebook group, Page or amongst those you know is the best Facebook marketing tool there is. When you position yourself as a person of integrity who brings value to others, people will get to know, like and trust you.
5. Create Events
If you have something special happening in your business, like a webinar or a product launch, create a Facebook event. Invite others to participate too! This is a wonderful way to get the word out about an event.
I hope you enjoyed these 5 Ways to Use Facebook as a Marketing Tool for Free. How do you use Facebook and what are some of your best marketing strategies? Tell us in the comments.
If you don't have a real, step-by-step blueprint to generate a lot of leads and consistently close sales every week, change that – CLICK HERE TO check out this free video .