Are you struggling to write effective emails? The purpose of your email is to convince your readers to take a specific action.
That action can be anything from responding to your email, signing up for an offer, registering for a webinar or something else.
Your email should be created around the Call to Action (CTA). The copy should lead to the action you want people to take. It should be very clearly stated somewhere in the body of your email.
In this article I share 5 steps to writing effective emails so you can get better results!
1 – Keep Your Email Writing Brief
Imagine if you spent a great deal of time writing email copy only to learn that no one was reading it?
Most people don't have a lot of patience to read long email copy, especially if it's short on substance.
For example, when was the last time you read a long email that showed up in your inbox? Be honest!
To succeed in connecting with your subscribers, effective emails should:
Get to the point fast.
Use brief sentences instead of long, drawn out explanations.
Use bullets when possible.
State your CTA as clearly as possible to help readers understand the purpose of your email.
2 – Write Effective Emails where Every Word Matters
Everyone has a short attention span these days! Couple that with impatience and you can easily see that you only have a few second to get your point across in the email.
That means that every word matter to create an effective email.
Put yourself in the place of your reader and see how you feel when reading the email.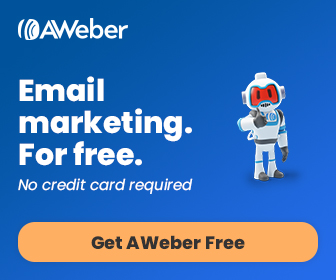 Are you motivated to take action?
Did the email copy interest you?
What did you feel emotionally?
Think about what your reader wants when they read your email.
There are all good questions to ask yourself and consider when writing effective emails. It's not about you, it's about your target audience and how they feel. If you have their best interests at heart, you should get more engagement from your email writing.
3 – Writing Effective Emails with a Call to Action
As previously stated, being clear about what you want your reader to do is most important. If you don't provide a clear direction, they won't do anything.
They must also understand why they should take action and how this will benefit them. A person won't click the link in an email simply because you want them too. That's not enough motivation.
So, be sure to explain exactly what's in it for the reader when writing email copy.
4 – Email Content Should Provide High-Value Content
Think about the last few emails you received. Did you consider the content to be highly valuable to you?
If someone takes the time and attention to read your email, make it worthwhile. For example, when you provide high-value content, people will look forward to your emails instead of hitting the delete button!
Take the time to understand the problems of your target audience and provide content that they will actually find useful.
Delivering high-value content can increase the chances of their opening and reading future emails that you send.
Also remember to use the 80-20 rule for email writing. If you are promoting and selling 100 percent of the time, your readers will likely not open future emails.
When writing emails, think about what would make you eager to open an email.
Give them something with real value at least 80 percent of the time. For example, information on how to do something or solve a problem is helpful content they can use.
5 – Email Writing Should Make an Emotional Connection
Has the idea of building loyalty with customers baffled you? Finding a way to connect with customers on a emotional level may challenge you but there are simple ways to do it.
For example, sharing personal stories are great to connect with others. When you share a personal experience through email writing, readers are more likely to read through to the end.
Also don't be shy about including a few personal details about your life that people can relate to.
The point is this: for effective email writing, you want readers to truly care about what you have to say.
Conclusion
Email marketing is an important aspect of your business. To be effective, use these 5 tips to write emails that people will actually read and take action on.
If you'd like to have access to even more powerful marketing tips, as well as a way to generate conversion-ready Internet marketing prospects each month, click here to learn about online marketing system.