Are you mystified by SEO? If you want to get found in Google search results, using the right SEO techniques is a must.
There are really just two big steps to SEO and Internet marketing:
Identify the SEO technique that will get you the search results you want. That is, YOUR content on the first page of Google.
Put the necessary resources into learning and implementing those success techniques.
The next obvious questions is:
What are the SEO methods that really work?
Today I have three SEO strategies that you can use to get started with getting found in search.
Why You Need Search Engine Optimization Techniques
Before I get into the three SEO methods, it makes sense to explain why you need to learn it in the first place
Don't let this scare you at all.
On the Internet, there are over 2 million blog posts published each and every day.
Oh no! That's a lot of competition!
Don't look at it that way. Instead, think about how you can stand out from all the other blog posts out there.
Using search engine optimization for blogs, you absolutely can stand out.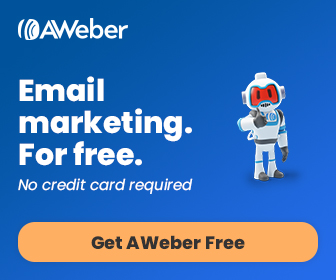 I've used SEO and blogging for years and have acquired over 11,000 customers without ever talking to anyone.
What?
It is because my websites gets found in search due to the SEO techniques I've used over the years. And you can too!
What exactly is SEO? Simply put by Wikipedia, " is the process of affecting the visibility of a website or a web page in a web search engine's unpaid results — often referred to as "natural," "organic," or "earned" results. In general, the earlier (or higher ranked on the search results page), and more frequently a site appears in the search results list, the more visitors it will receive from the search engine's users, and these visitors can be converted into customers."
To learn more about how search works in Google, watch the video below. Matt Cutts, former head of the Google web spam team, explains:

Effective Search Engine Optimization Techniques to Stand Out in Search
Ready? Here are your 3 methods. There are many more but this should get you started on your SEO journey.
Keyword Research
Is keyword research one of your SEO techniques? It is your first and most crucial step to getting found in search results.
Keyword research will help you understand what terms and topics people are actually searching for in Google.
Imagine writing a blog post that is focused on content that no one ever searches for? That would be awful! I know because I've done it!
Instead, use the Google Keyword Planner and find keywords and phrases related to your topic and your business that your audience is actually searching for.
To learn more about keyword research, check my newest course, Alpha SEO, where you'll learn the techniques that my partner and I have successfully used for years!
Analyze Your Competition Like A Pro
Have you looked at your online competition lately?
Who is your competition?
What type of SEO results are they getting?
It's crucial that you analyze your competitors so you can beat them in Google for powerful keywords that your target audience is searching for.
Once you find the keywords that you want to use in your blog content, do a search on Google and see what blogs are ranking on page one.
Next, you can use a tool like Similar Web to get insights for any website and understand the traffic for your competitors.
The Perfect Content Marketing Strategy
Having a winning content marketing strategy is part of your SEO plan. What's yours?
How will you figure that out?
Attracting leads with online content marketing is crucial to building your business.
Creating content and sharing it helps you to provide value to your audience, convert leads into customers and get repeat buyers.
Content marketing is the best way to grow your business.
Through creating content, I've earned hundreds of thousands of dollars.
If you did a good job defining your target audience and doing keyword research, you'll know exactly what type of information they are looking for.
Solving the problems of your target audience is how you attract people to you with online content marketing.
Conclusion
Learning SEO techniques is crucial to getting found in search results.
Commit to getting started today.
Learn how to build an audience with true SEO techniques that really work! Check out our newest course, Alpha SEO with immediate access to three free SEO focused webinars!