To have a successful network marketing business, you need lead generation tactics that work. Without people, you don't have a business.
Your job is to find and talk to as many people as possible on a daily basis. This can feel overwhelming at first, especially after you exhaust your friends and family list.
Have no fear. These tactics are duplicable and don't even require a college degree or a high level of technical computer skills.
But, these lead generation tactics do require that you implement and follow through. Do the work. That's the only way you will ever build your business.
The money in network marketing is in doing duplicable activities that everyone on your team can do to. And that behavior starts duplicating over and over and over.
Lead Generation Tactics to Find More People in MLM
There are just 3 of many lead generations strategies that you can use.
People you meet  lead generation
You meet people all the time. This is a simple lead generation tactic. Remember you are not pitching them. Be interested and not interesting. Ask lots of questions. You can follow the F.O.R.M. method. Towards the end of the conversation, you can ask the person if they are open to a side project that doesn't interfere with what they are currently doing. Their answer will be yes or no. If they say yes, get their contact information and then tell them you have to run and will send them information. Don't forget to follow up by sending a third party tool. Connect with them, get their information and then get out of there!
Card grab  lead generation
Have you seen corkboards where people place business cards and other advertising? You can find these in coffee shops, markets, diners, and such. This is a fun lead generation tactic that other people have actually used on me! Grab some cards off the board. Then call them! Tell them you don't remember exactly where you found their card and ask them if they are open to a side project. People who advertise on these boards are people who are usually entrepreneurs and want to make money. They may or may not be open to other income streams. You'll never know unless you ask.
Fee seminar/webinar lead generation
Conduct a free webinar or live seminar for your target market. This is a powerful lead generation tactic. If you are not sure about the content of the webinar, that's the easy part. MLSP has training in every marketing strategy. Use the MLSP content and teach it to others. CLICK HERE to check out MLSP.
Remember the purpose here is not to pitch your business. The purpose here is to give tips.
Regardless of how or where you find your prospects, you must call them. To be successful in network marketing, you must find a way to generate leads both on and offline.
That means talking to as many people as possible.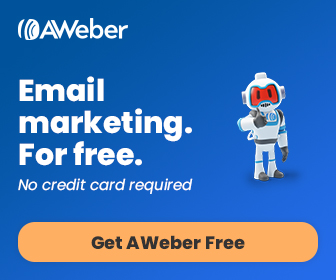 If you are not sure how to generate leads using a variety of marketing strategies, I highly recommend you check out My Lead System Pro. Use the online marketing tactics that you will learn inside MLSP.